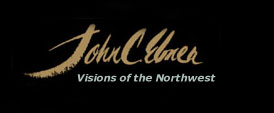 Original Watercolors and Pastels
(Click an image for a larger view)
These are images of some original paintings John Ebner has done over the years.
Even though some have been sold, if you see one you really like or have an idea for one
John can create it for you.
Also, you can contact John for the nearest gallery that has his original paintings.
Dewdrops

Lilly

Over The Flats

Arabian (Pastel)


Deception Pass with Madronas


Abstract

Provence Series #1
SOLD

Provence Series #2
SOLD

Provence Series #3
SOLD

Provence Series #4
SOLD

Provence Series #5
SOLD

Provence Series #6
SOLD

Provence Series #7
SOLD

Provence Series #8
SOLD

Provence Series #9
SOLD

Provence Series #10
SOLD

Admiralty Head Lighthouse
SOLD

Exploring Camano Island
SOLD

Single Sailboat
SOLD

Public Market Center
SOLD

Deception Pass Mist
SOLD

Mount Baker Sailboats
SOLD

Safe Harbor
SOLD

Splashing Waters
SOLD

Mount Rainier Flower Fields
SOLD

Grand Canyon Pastel
SOLD

Joshua
SOLD

Lighthouse in the Mist
SOLD

Autumn Path
SOLD

Beach Walkers
SOLD

Snow Geese
SOLD

Washington State Ferry
SOLD

Island Getaway
SOLD

Crossing Puget Sound
SOLD

Coastal Reflections
SOLD

Winter's Light
SOLD

Mount Shuksan
SOLD

Roche Harbor Retreat
SOLD

Abandoned
SOLD

Alaska Flower Fields
SOLD

Deception Pass
SOLD

Evening Sail
SOLD

Evening Vista
SOLD

Waterfalls
SOLD

Golden Gate Bridge
SOLD

At Rest
SOLD

Flower Fields
SOLD

Clam Diggers
SOLD

Standing Guard
SOLD

Mount Baker
SOLD